Posted In General News on December 07, 2022
Image: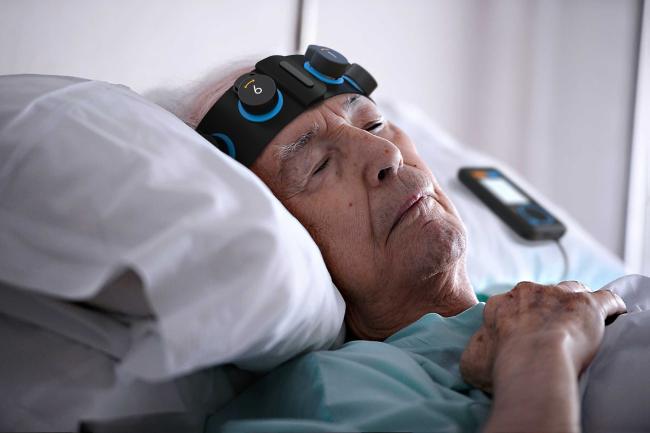 TidalHealth has introduced a new Ceribell Rapid Response EEG monitoring device for effective neurological monitoring of seizure activity, ensuring that optimal care is provided for critically ill patients in minutes versus hours.
The first of its kind seizure early warning system is in use at both TidalHealth Peninsula Regional in Salisbury, Md. and at TidalHealth Nanticoke in Seaford, Del. TidalHealth's Seaford hospital is the first to launch the technology in Delaware, while the Salisbury hospital is the first to offer it on Maryland's Eastern Shore.
"The tool allows for a bedside assessment for underlying seizure activity in five minutes or less. It is also a great way to measure the therapeutic effectiveness of antiseizure medications and adjust them as required," said Chris Snyder, DO, Chief Quality Officer at TidalHealth. "Additionally, neurological specialists can view these seizure monitoring reports 24 hours a day—anywhere and instantaneously—from their mobile devices."
Ceribell Rapid Response EEG features a headband placed on the patient, electrodes, a pocket-sized recorder with intuitive software and an online portal for remote viewing. Best, clinicians with no prior background in administering EEG testing can quickly place and activate the system. Ceribell technology provides real-time monitoring enabling rapid identification of harmful brain (seizure) patterns for quick intervention.
"It is our mission to ensure no patients suffer unnecessary brain injury because of not having prompt EEG. We are excited to see visionary pioneer healthcare practitioners at TidalHealth adopting the technology and transforming their EEG capability," said Jane Chao, PhD, Co-Founder and CEO of Ceribell.
Seizures are common in critically ill patients, and most can only be detected using EEG. If not identified early and allowed to happen with no visible warning signs outside of the body, there's a much greater risk of morbidity and mortality and longer hospital stays.
"This is absolutely breakthrough technology, and it helps us to set the gold standard in delivering exceptional neurological care," added Dr. Snyder. "Knowing what's occurring to cause harmful brain patterns as early as possible results in much better outcomes and the best care pathway in a timely matter."