Posted In General News on November 23, 2022
Image: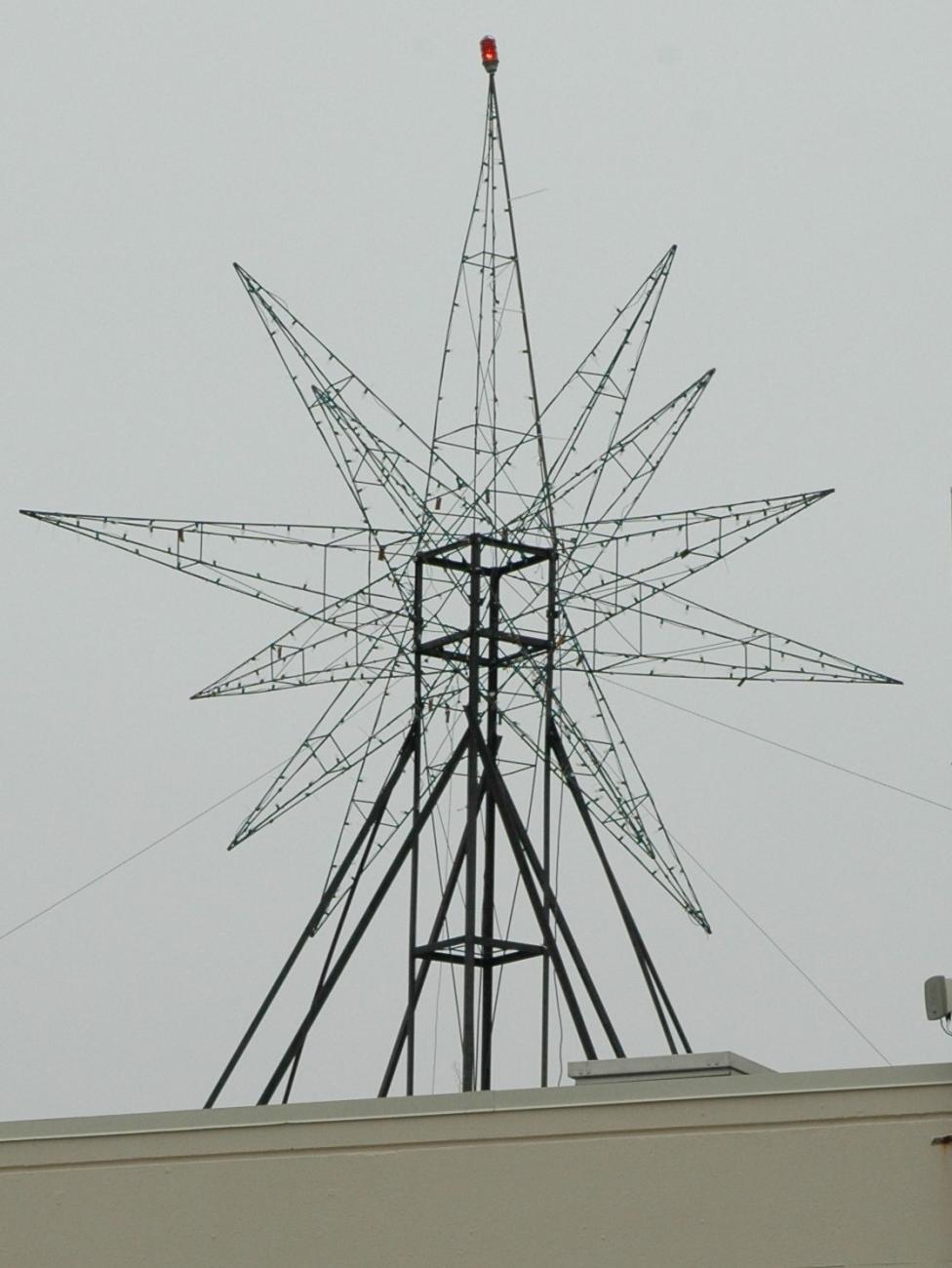 TidalHealth Peninsula Regional has again constructed its holiday star decoration atop the hospital. The unique star, measuring 22 feet from tip to tip, will be lit on the Friday after Thanksgiving and remain illuminated throughout the holiday season. The star has been the centerpiece of TidalHealth Peninsula Regional's holiday decorating theme for the last 27 years.
In 1995, following the death of Maryland State Police Trooper First Class Edward A. Plank, Jr. who was lost in the line of duty, TidalHealth Peninsula Regional began dedicating the lighting of the star each year in Trooper Plank's memory. It also serves as a tribute to the hospital's close working relationship with local emergency responders and law enforcement officers on the Delmarva Peninsula.
 TidalHealth would like to ask all residents to take a moment during this holiday season to thank our local emergency responders, law enforcement officers and our friends and family serving in the military, and to remember our heroes like Trooper Plank and Corporal Glenn Hilliard who have made the ultimate sacrifice in service to our safety.