Posted on July 15, 2021
Image: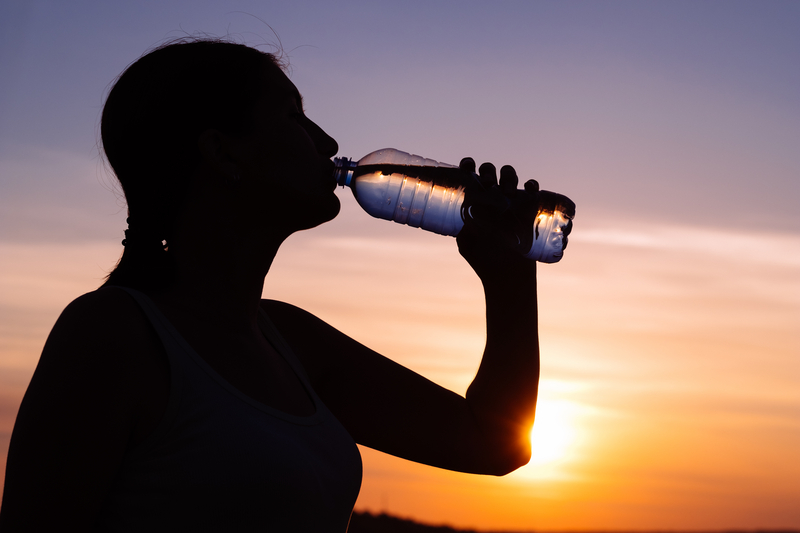 Heat can be a health risk - please stay cool and hydrated for your safety this summer. These tips may help:
Staying cool
In the house, stay on the lowest floor, out of the sun.
Keep shades or drapes drawn on windows that get morning or afternoon sun.
Shut off all non-essential lights and appliances. Limit the use of the stove and oven to keep indoor temperatures down.
Stay in air conditioned shopping malls, libraries, and other community facilities during the warmest times of the day. If that's not possible, place frozen plastic water bottles or a dish of ice cubes in front of fans. Run cold water over your wrists for 5 seconds every couple of hours to help cool your blood. Soak your feet in cold water or take cool baths or showers to lower your body temperature.
Eating/drinking
Stay hydrated. Drink plenty of water regularly and often, even if you don't feel thirsty.
Limit intake of caffeine and alcoholic beverages. They can dehydrate your body.
Avoid eating hot, spicy, or heavy foods. Eat lightly, like salads or fresh fruits with high water content, such as grapes, strawberries, or watermelon. Enjoy popsicles or frozen fruit.
Avoid food poisoning, especially if cooking outdoors: keep food chilled; cook food well; and wash everything thoroughly.
Sun protection 
Wear lightweight, loose-fitting, light-colored clothing.
Protect your face with a wide-brimmed hat.
Avoid too much sunshine and sunburns. Use sunscreen with a high SPF rating.
Wear sunglasses with total UV protection, since eyes can get sunburned, too!
Activities
Slow down; avoid strenuous activity during the hottest part of the day. Limit activity to early morning or evening.
Stay indoors as much as possible. If outside, take frequent breaks in the shade or air conditioning.
Avoid mower injuries: keep kids away; wear protective eyewear and footwear.
On the water, wear lifejackets; watch the weather; avoid alcohol.
During a lightning storm; stay indoors away from windows, running water, and electrical appliances.
Don't leave pets outside for extended periods. Make sure they have plenty of drinking water and shade when outside.
Don't walk pets on hot sidewalks, asphalt, wood or metal walkways, or sand as these can burn their paws.
Never leave people or animals alone in a closed vehicle, even if the windows are partially open. LOOK before you LOCK!
Check on family, friends, and neighbors regularly to be sure they are not heat-stressed.
Symptoms of dehydration:
Dry mouth; increased thirst
Decreased urination; dark-colored urine
Headache
Rapid heartbeat or breathing
Fatigue
Dizziness; fainting
Muscle cramps; weakness
Usually mild to moderate dehydration can be reversed by drinking more fluids, but severe dehydration needs immediate medical treatment.
Warning signs of heat illness:
A body temperature of over 103 degrees
Dry and red skin with no sweating
Rapid pulse
Headache, dizziness, confusion or nausea
Those at highest risk for heat related illness include infants; young children; athletes; obese persons; those older than 65; and those with diabetes, high blood pressure, heart disease, or a mental illness. Seek medical attention immediately for any of these warning signs.