Posted In TidalHealth Peninsula Regional News on May 06, 2022
Image: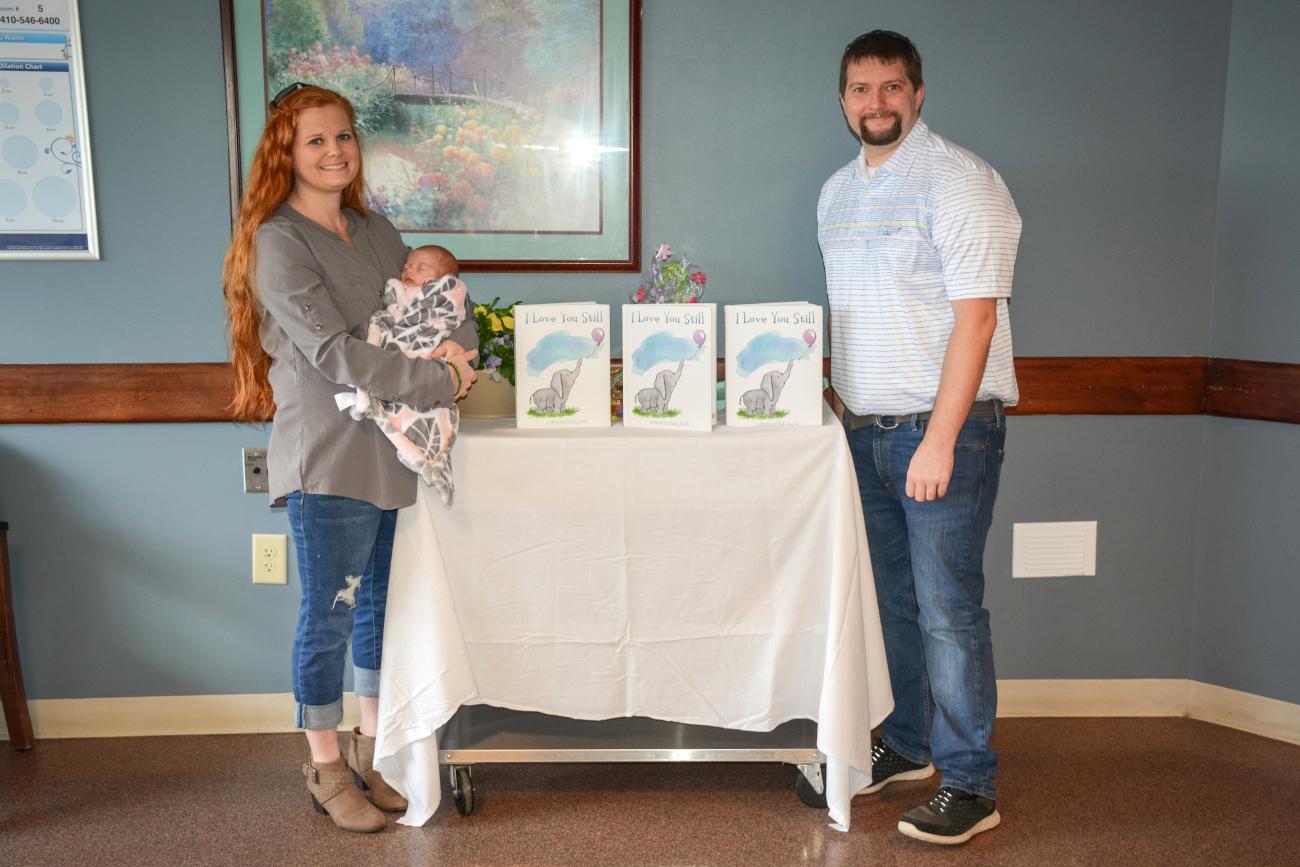 On April 19, TidalHealth Peninsula Regional's Special Treasures Are Remembered (STAR) program received a heartfelt donation of memory books from Allyssa Briggs and her fiancée, Ryan Conkle, both of Salisbury. The books, "I Love You Still: A Memorial Baby Book" by Margaret Scofield, were donated on Congenital Diaphragmatic Hernia (CDH) Awareness Day in memory of their son, James Keith, who passed away shortly after his birth in March 2020 at TidalHealth Peninsula Regional as a result of CDH.
Allyssa has continually recognized the STAR program for their support and thoughtfulness. The program supports parents who have suffered the loss of a baby through miscarriage, stillbirth or infant death. While in the hospital, the STAR program helps grieving parents by arranging photos and making molds of hand and footprints, and continues to support parents even after they leave the hospital with newsletters and other resources.
To honor James Keith for his birthday and raise awareness about CDH, Allyssa and her family hosted a fundraiser throughout the month of March to raise money to purchase the memory books for the STAR program. This was their second annual fundraiser, which raised over $1,500 to purchase 125 books, with several additional books donated by the author herself.
"Meeting our son was the best thing in our life and losing him was the absolute hardest thing in our life. I hope these books help many families begin their healing process," noted Allyssa. "I am so glad that we are able to give back to a program that made a huge impact on our lives and how we coped with our loss."
To learn more about TidalHealth's STAR program, call 410-543-7039. To learn how you can make a donation, visit tidalhealth.org/waystogive.