Posted In Cancer Screening & Prevention on April 10, 2017
Image: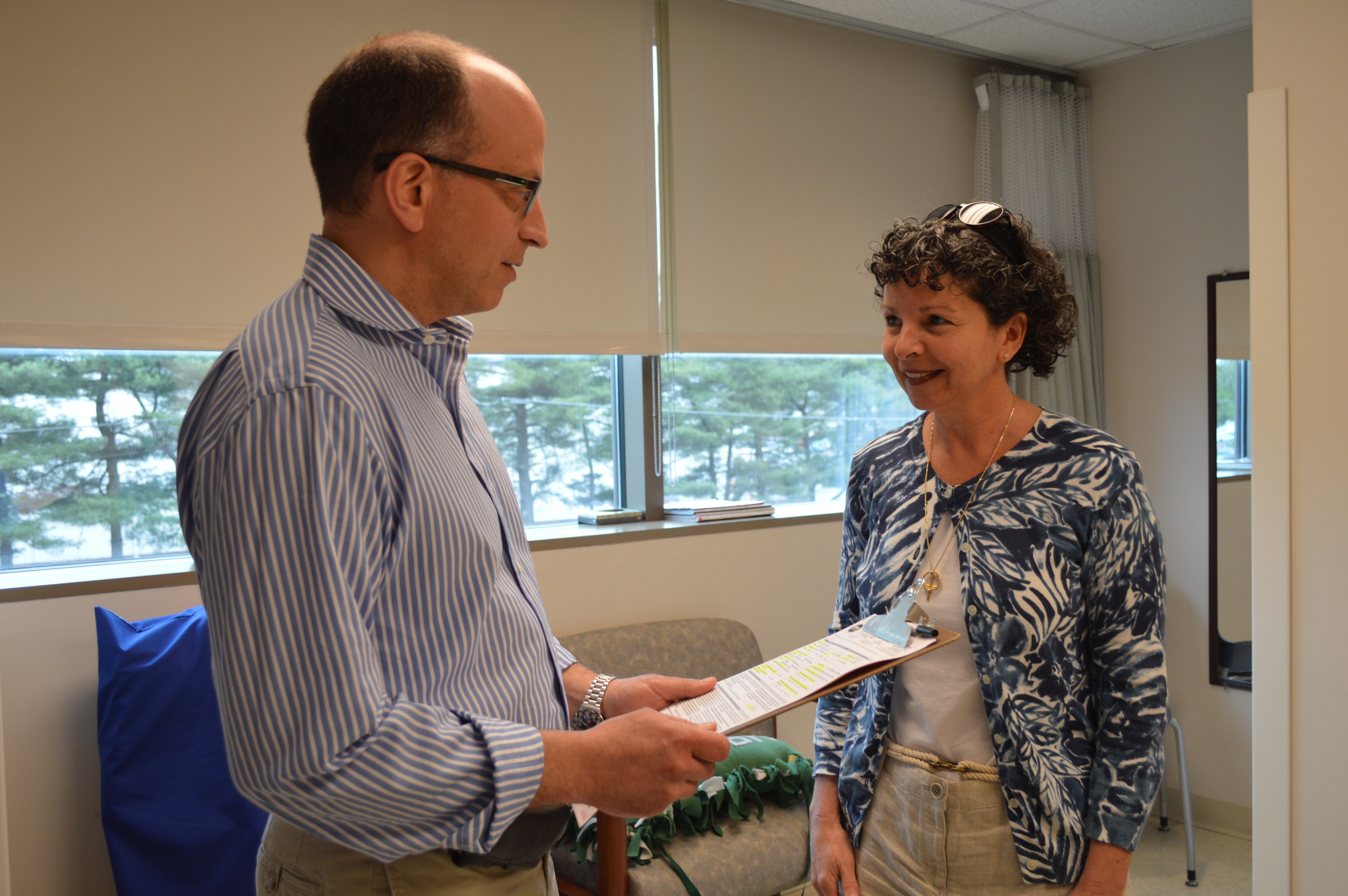 As the weather warms up, many people on Delmarva are eager to spend time outdoors. But whether you're walking the boardwalk or working in the garden, there's one essential step to take before you head out: applying sunscreen.
Many neglect to protect their skin until summertime, but UV rays can do damage year-round. It's important because skin cancer is the most frequently diagnosed cancer in the United States. Current estimates are that one in five Americans will develop skin cancer in their lifetime; those rates are even higher on Maryland's Eastern Shore. Melanoma, the most serious type of skin cancer, accounts for 11 percent of all cancers treated at Peninsula Regional Medical Center's Richard A. Henson Cancer Institute, compared to a 5 percent rate in the nation and in Maryland.
Routine skin self-exams are a good place to start for prevention. Skin self-examinations consist of periodically looking over your body for any changes in color, shape or texture of a mole, the development of a new mole or any other unusual changes in the skin. Any of these signs should be reported to a dermatologist right away.
A survey commissioned by the American Academy of Dermatology showed that less than one-third of Americans currently examine their skin for signs of melanoma, and more than half don't know the signs. Dermatologists want to change this, because when treated in its earliest stages, melanoma can be cured. If not treated early, the disease can quickly spread to other parts of the body and be fatal.
Delmarva dermatologists are donating their time to the event to encourage those who have never had a skin screening to have a skin exam.
Free skin cancer screenings will be held at the Richard A. Henson Cancer Institute in Salisbury on Monday, May 1 from 4:30 to 6:30 p.m. Another round of free skin screenings will be held at Peninsula Regional Family Medicine Ocean Pines on Thursday, May 11 from 4:30 to 6 p.m. Appointments are required. To schedule an appointment for either location, call 410-543-7006.