Posted In Health News & Studies on November 12, 2020
Image: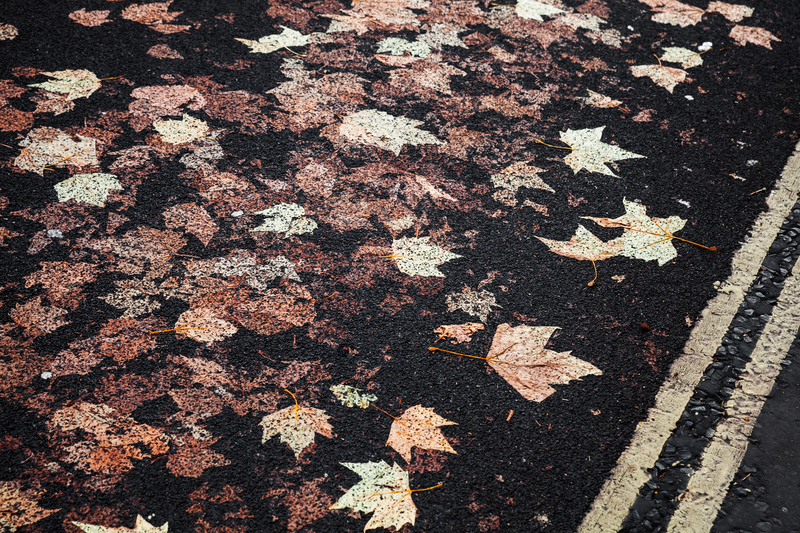 Fall brings its own set of driving hazards that can result in vehicle damage or personal injury. Wet leaves can be as slippery as ice causing loss of traction affecting steering and braking. Here are some tips for driving safely on fallen leaves.
Slow down and use extra caution on leaf-covered roadways, especially around curves. The faster you're going, the less control you'll have. 
Keep a greater distance from the vehicle ahead of you to allow more time to react. Stopping distances can more than double on wet leaves. The leaves can cause you to lose traction and slip even after you've braked.
Don't jerk your wheel, brake suddenly, or accelerate quickly as these can cause you to skid. If you lose traction, take your foot off the gas; don't brake; gently point the wheel where you want to go.
Don't drive on worn or improperly inflated tires, as these will reduce traction and affect your steering and stopping ability, especially on wet leaves.
Fallen leaves may conceal road hazards such as potholes, crosswalks, lane lines, traffic markings, and unexpected road hazards. Fallen leaves may block road drainage and cause ponding which can cause you to hydroplane and lose control.
Keep your windshield 'leaf free' to avoid wet leaves getting stuck under the wiper blades and affecting visibility. Don't drive with poor wiper blades.
Don't park over a pile of dry leaves to avoid a fire from the exhaust system. 
Be careful in residential areas as children like to play in fallen leaves near the road. Also bicyclists may unexpectedly turn into your lane to avoid a pile of leaves on the road.
Driving safely on fallen leaves is no accident!