Posted In General News on April 17, 2023
Image: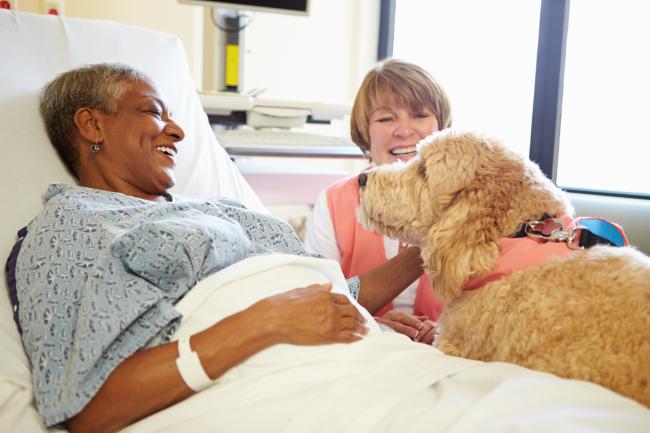 On any day, an individual will make about 3,500 choices. These range from the basics of what you'll have for breakfast to how fast you'll drive. One of the most important choices you can make is how you give back to your community. Becoming a TidalHealth volunteer is a wonderful and fulfilling way.
With locations from Seaford, Del., to Crisfield, Md., you are sure to find a local opportunity and a way to give back.
Last year, volunteers at TidalHealth donated more than 25,000 hours, working in hospitals, at community events and with their pets as certified Pet Therapy Teams.
While that is impressive, the number of people willing to donate their time has plummeted since the pandemic. Prior to 2020, TidalHealth volunteers donated more than 45,000 hours each year.
TidalHealth has volunteer opportunities for many ages — there is even a summer VolunTEEN program for high school students — and everyone makes a difference.
TidalHealth is often the location where loved ones, friends and neighbors come in time of distress. When you volunteer at TidalHealth, you are giving back not just to the health system, but to your community — maybe even your loved ones.
If you'd like to volunteer in the hospital, at community events or with your dog as a certified Pet Therapy Team, click here to learn more.