Posted on April 22, 2021
Image: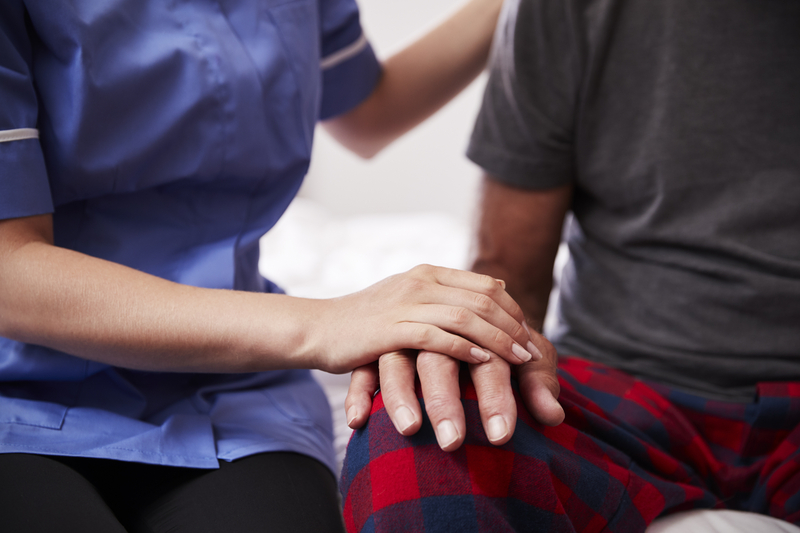 Parkinson's disease (PD) affects about one million people in the United States and ten million worldwide. PD can happen to anyone. Although more prevalent in older adults (50 years or older), Parkinson's may occur in teenagers and younger adults too. Some notable examples of younger adults with PD include professional basketball player, Brian Grant, who was diagnosed at 36, and actor Michael J. Fox, who was diagnosed when he was just 30 years old. This is just a short list of other notable persons who have been diagnosed with PD:
Billy Graham (evangelist)
Dave Jennings (football player), 
Davis Phinney (Tour de France cyclist), 
George H. W. Bush (41st U.S. President )
Janet Reno (U.S. Attorney General)
Linda Ronstadt (singer)
Muhammad Ali  (boxer) 
Ozzy Osbourne (musician)
Pope John Paul II (religious leader)
Rev. Jesse Jackson (civil rights leader)
Robin Williams (comedian/actor)
Parkinson's disease is a neurodegenerative disease that primarily affects the part of the brain responsible for normal movement.  There is currently no known cure and there is no proven way to prevent it since its cause remains largely unknown. While this disease is not itself fatal, its complications can be serious, The Centers for Disease Control and Prevention (CDC) rated complications from PD (such as pneumonia, or falling-related injuries) as the 14th cause of death in the United States.
There are treatment options to help manage symptoms, but they don't halt the progression of the disease. PD affects people in different ways with not everyone experiencing all the symptoms, or not necessarily in the same order, or at the same intensity, and even the rate of progression of PD can differ among individuals.  PD symptoms fluctuate, and not all of them are visible. Symptoms typically develop slowly over time, making them hard to detect in the early stages of the disease, and may be mistaken for other conditions.
Early signs may include:
Slight shaking of a finger, hand, leg, chin or lip
Stiffness or difficulty moving or walking 
A shuffling gait
Small, crowded handwriting
Stooped posture
A 'masked' face without expression or blinking
Impaired balance and coordination
Parkinson's disease (PD) is generally thought of as a disease that only involves movement. But it is common for people with PD to also develop non-motor symptoms, which can affect everyday life more than the more obvious movement symptoms and can occur years before the diagnosis of PD.  Non-motor symptoms can include:
Cognitive changes: problems with attention, planning, language, memory or even dementia
Mood disorders, such as depression, anxiety, apathy and irritability
Hallucinations and delusions
Lightheadedness: drop in blood pressure when getting up from sitting or lying down
Loss of sense of smell or taste
Constipation: decreased movement of food through the digestive tract
Fatigue 
Pain (particularly in a limb, but can be throughout the body)
Sexual problems, such as decrease in desire or performance
Sleep disorders, such as insomnia, excessive daytime sleepiness (EDS), REM sleep behavior disorder (RBD), vivid dreams, Restless Legs Syndrome (RLS)
Urinary urgency, frequency and incontinence
Vision problems, especially when attempting to read items up close
Skin problems, sweating
Swallowing problems; drooling
Chewing, eating, and speaking problems
There is no standard treatment for Parkinson's disease. Treatment for each person with PD is based on his or her symptoms. Although Parkinson's disease can't be cured, medications might significantly improve symptoms, which can improve the quality of life with PD. So it's important to be diagnosed as early as possible.
Risk factors include:
Age – About 5-10% of cases occur before the age of 50.  The risk increases every decade after 60.
Heredity – Only 10% of people with PD are genetically predisposed to the condition.  Having close relatives with PD increases the chances of developing the disease.
Gender – Men are 1.2 to 1.5 times more likely than women to develop PD.
Exposure to toxins – Ongoing exposure to herbicides and pesticides, as well as drinking well water, may slightly increase your risk of PD.
Head injuries – Repeated head injuries or even a single blow to the head that causes unconsciousness, may increase the risk of developing PD
But since the cause of PD remains largely unknown, and there are currently no medical tests to definitively detect PD, these risk factors are just starting points of discussions with your doctor, especially if you have several of the symptoms of PD and have ruled out other causes for the symptoms. 
What can you do if you have PD? Work with your doctor to create a plan to stay healthy.  This might include
Obtaining a referral to a doctor who specializes in the brain
Acquiring care from an occupational, physical, or speech therapist
Participating in a regular exercise program to delay further symptoms
Staying informed on treatment options, including advancements in medications and surgeries
Joining a Parkinson's support group