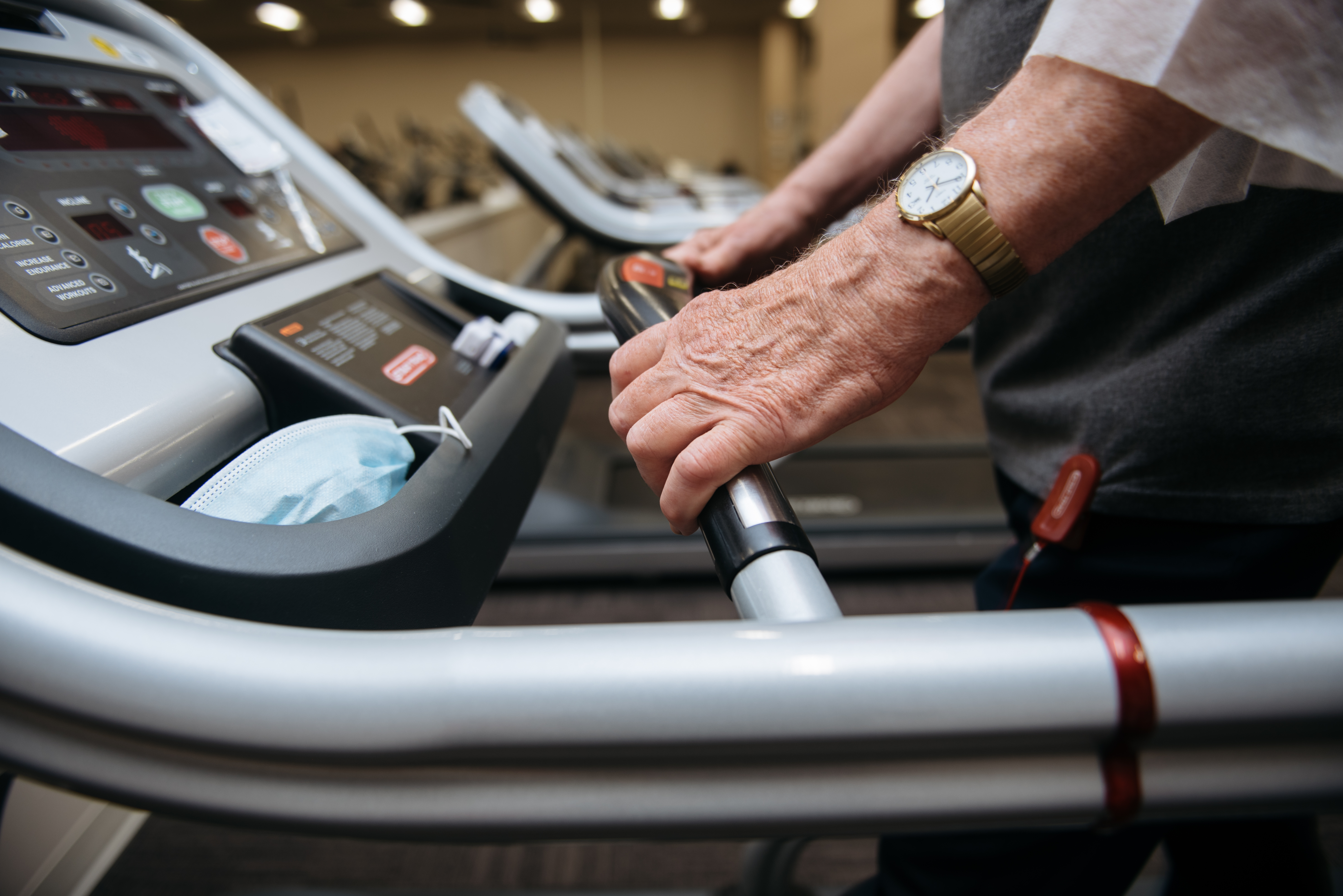 Overview
Regular exercise has many benefits including keeping your heart in shape. TidalHealth offers exercise programs with medical supervision designed for each individual.
---
Our program
TidalHealth Adult Fitness programs are designed to improve your level of aerobic fitness, increase balance, strength, endurance and mobility. Our program is for individuals with or without cardiac or pulmonary medical history. Adults age 18 and up are welcome. A physician referral is required and will be obtained by our staff.
Program components:
Staffed by registered nurses, respiratory therapists, clinical exercise physiologists and exercise specialists
An individualized, personal assessment and orientation included at the start of the program
Supervised group warm-up and cool-down sessions
An individualized exercise prescription
A variety of aerobic exercise equipment consisting of treadmills, Ellipticals, cycle ergometers, rowers, along with equipment to accommodate physical limitations
One-on-one instructions on strength training, machines and free weights
Blood pressure, heart rate, oxygen saturation, telemetry monitoring and glucose checks for individuals with diabetes – all to ensure a safe and effective exercise session
Oxygen is provided during exercise for individuals with a prescription for oxygen therapy
Free parking at both locations
---
Program fees
Initial assessment: $75.00
Monthly membership: $60.00
Regardless of diagnosis or medical history, insurance does not cover this program. For financial assistance please inquire about our financial aid program through TidalHealth.
For more information or to register, call 410-912-6163 for Salisbury or 410-912-6108 for Ocean Pines.
---
800 S. Salisbury Blvd.
Salisbury, MD 21801
410-912-6163
Monday, Wednesday & Friday:
6:45 am to 6:15 pm
Tuesday & Thursday: 6:45 am to 4:00 pm
Closed: 12:30 to 1:30 pm Monday - Friday
11101 Cathage Road
Berlin, MD 21811
410-912-6108
Monday - Friday: 7:30 am to 3:30 pm
Closed: 12:30 to 1:30 pm