Posted In Awards and Recognition on May 16, 2023
Image: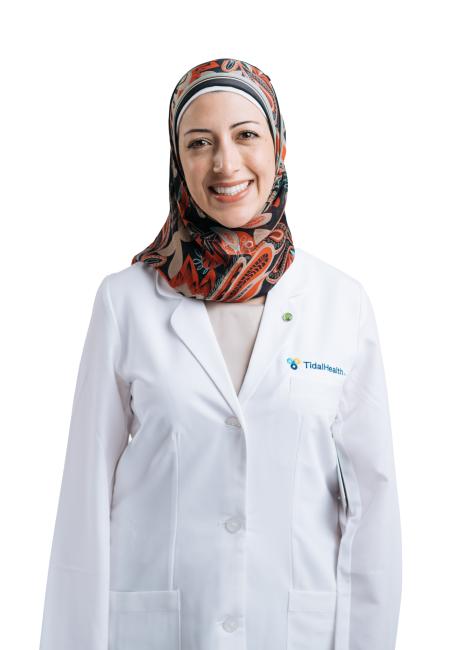 Radiation therapy is an integral part of breast cancer treatment to minimize the risk of cancer recurrence. Radiation is typically given postoperatively to the whole breast after surgery and sometimes an additional boost of radiation to the surgical site.
Now, a new prospective phase II study (NCT04871516) is being conducted to assess the feasibility and benefit of delivering a radiation boost pre-operatively, and is being led by radiation oncologist Zeinab Abou Yehia, MD of TidalHealth's Richard A. Henson Cancer Institute. This approach of delivering the radiation boost before surgery hypothesizes a more accurate targeting of the tumor, which may lead to sparing even additional normal breast tissue.
First results of the primary outcome were submitted to the American Society for Radiation Oncology (ASTRO) and accepted for an oral presentation, which Dr. Yehia will present at the ASTRO national conference this October in San Diego.
"This is a great honor given to few physicians who are asked to present to a worldwide audience of radiation oncologists, medical oncologists and surgical oncologists at the largest international meeting for professionals in the field of radiation oncology," said Dr. Yehia.
Dr. Yehia is a member of the American Society for Radiation Oncology, Radiological Society of North America, American College of Radiology, American College of Radiation Oncology, Association of Residents in Radiation Oncology, American Medical Association and the American Radium Society. She received her medical degree from the American University of Beirut in Beirut, Lebanon.