Posted In Health Tips on October 01, 2023
Image: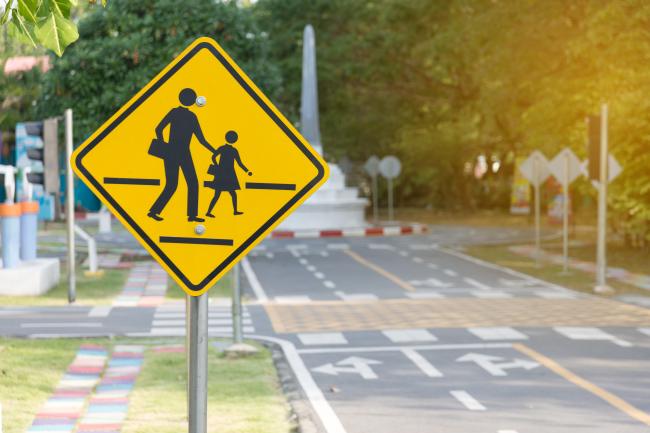 According to the NHTSA, a pedestrian was killed every 85 minutes in traffic crashes in 2019. This month, we remind everyone of the importance of pedestrian safety.
Make sure to use designated crosswalks when crossing all roads and other traffic areas to ensure your safety as a pedestrian. Crosswalks are conspicuously marked so that motor vehicle traffic will be aware that pedestrians may be crossing. Most crosswalks have a signal that will change to assist in safely crossing the roadway and the signal only takes two to three minutes once the button is pushed for the signal to change in the pedestrian's favor.
If pedestrians cross roadways in between intersections, it can cause drivers to slam on their brakes and become involved in an accident or hit the pedestrian. By not using a crosswalk, you endanger yourself and drivers who may have to take measures to avoid hitting you. Maryland and Delaware Traffic Laws state that drivers must yield to pedestrians in the crosswalk.
When crossing the street, make sure to look for cars in all directions, including those turning left or right. Remember to use sidewalks whenever possible, follow the rules of the road and obey signs and signals.