Posted In Health Tips on March 06, 2023
Image: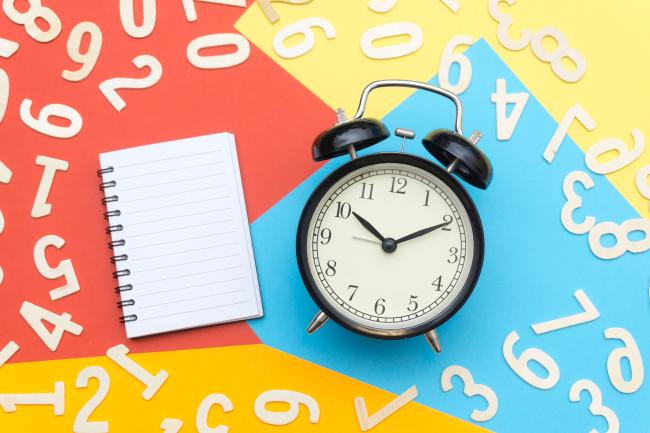 Daylight saving time (DST) begins at 2 am this Sunday (March 12, 2023) which means moving the clocks ahead one hour ("spring forward") and effectively losing an hour of sleep. This time shift results in more darkness in the morning and more light in the evening, which can disrupt your body's circadian rhythm and affect sleep cycles and eating schedules, and negatively impact health and safety until you, your children and pets adjust to the time shift.
The American Academy of Sleep Medicine (AASM) states there is ample evidence of negative, short-term consequences this time change can affect such as mood, fatigue, performance, concentration and motor skills. Increased tiredness can also cause delayed reaction time and lapses in attention and can make you more prone to accidents, especially at the start of DST.  
AASM, and other experts suggest the following tips to make the transition to DST smoother and to minimize any negative effects:
Slowly adjust your bedtime 15 to 20 minutes earlier in the days before the time changes.
A few days before DST, try to adjust the timing of other daily routines, such as meals and exercise. Also for pets, try gradually changing meal times and walk schedules.
Change clocks before going to bed on Saturday night. Avoid sleeping in an hour longer on Sunday morning and try to get up at your usual time.
On Sunday morning, go outdoors for some early morning sunlight to help set your internal clock.
On Sunday evening, try dimming lights early. This can help regulate your body clock, and in turn help with the timing of feeling sleepy or less alert.
The body's circadian rhythm usually takes several days after the change to DST to adjust to going to sleep earlier than normal. If feeling tired in the afternoon, don't over-caffeinate or take naps as these will disrupt your ability to sleep at night. Get as much light as possible when you wake up and do exercises in the morning to help your body wake up. Planning ahead can help your body adjust to DST.