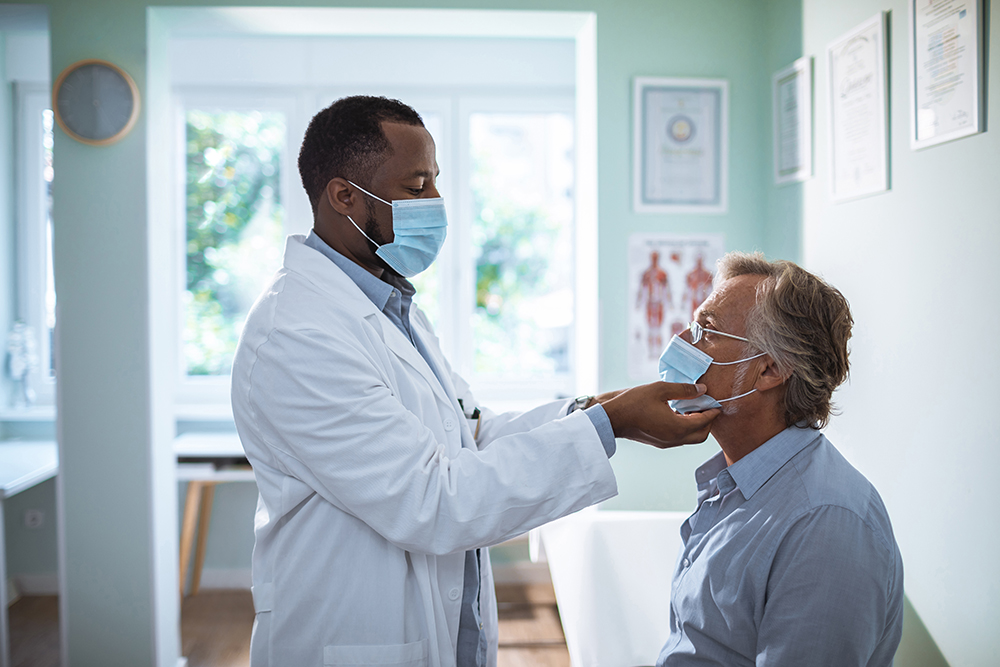 Overview
With an expansive group of specialty care providers who are board-certified and highly experienced, TidalHealth is committed to offering the best care to its community. Not only does it offer convenient office locations throughout Delmarva, TidalHealth is also caring for patients in the comfort of their homes via telehealth. 
When it comes to complex care, TidalHealth leads the way. A pioneer in heart care, TidalHealth recently debuted the brand-new MitraClip procedure, which repairs leaky blood valves without open heart surgery; it continues to provide the most advanced cancer care; and neurosurgeons are performing minimally invasive procedures in a state-of-the-art hybrid operating room. 
And that's not all. TidalHealth has a robust network of highly trained specialists in areas such as endocrinology, neurology, gastroenterology, pain, pulmonary disease, hematology and oncology.  In addition to seeking the best providers, TidalHealth is partnering with healthcare experts from around the world to bring the best care to Delmarva.
At TidalHealth—  across every location, service and team member— we are privileged to know more than your name because we're your neighbors. That's why we put our hearts into doing the work to heal our patients and keep them healthy, every step of the way.  
---
Join Us On Facebook
TidalHealth has been caring for our friends, families and neighbors since 1897. Join us on Facebook and learn how we're saving and improving lives every day. If you have a patient who could benefit from our care, please refer them today. We're better together!
---
Featured Videos
Losing weight doesn't have to be difficult. At TidalHealth, our medical weight loss experts guide patients through lifestyle and nutrition changes that help them lower their BMI and improve chronic medical conditions. If you have a patient who could benefit from medical weight loss, or one who is considering weight loss surgery, refer them today.
Dr. Sandra Palavecino
TidalHealth Medical Weight Loss & Bariatric Nutrition
8472 Herring Run Road
Seaford, DE
302-536-5395
Monday - Friday: 8 am to 4:30 pm 
At TidalHealth, joint replacement surgery is individualized for each patient. Surgeons use Mako robotic arm-assisted technology to personalize each patient's surgery to reduce post-surgical pain and aid in a quicker recovery. TidalHealth Nanticoke is proud to be the first and only hospital on Delmarva to offer this technology.
Dr. William Doran
TidalHealth Orthopedics
100 Rawlins Drive
Seaford, DE
302-990-3280
Monday - Friday: 8 am to 5 pm
Whether it's performing surgery to treat lungs affected by cancer, trauma or pulmonary disease, or screening for lung cancer with a low-dose CT scan, TidalHealth has a team of specialists dedicated to saving and improving lives on Delmarva. If you have chronic lung disease, are a long-time smoker, or have a family history of lung cancer, contact one of our providers.
Dr. Kurt Wehberg
TidalHealth Cardiovascular Surgery
30265 Commerce Drive, Suite 103
Millsboro, DE
302-297-2598
Monday-Friday: 8 am to 5 pm
TidalHealth physicians can help your patients understand their risk for getting breast cancer and help those who have been diagnosed. We have state-of-the-art technology, a breast center that offers comprehensive care at one location, and a surgeon on staff who combines plastic surgery with breast cancer surgery to improve cosmetic outcomes after breast cancer.

Dr. Karen Barbosa
TidalHealth Breast Surgery
100 Rawlins Drive, Seaford, DE
30265 Commerce Drive, Suite 103, Millsboro, DE
302-990-3300
Monday-Friday: 8 am to 5 pm