Posted In General News on March 21, 2023
Image: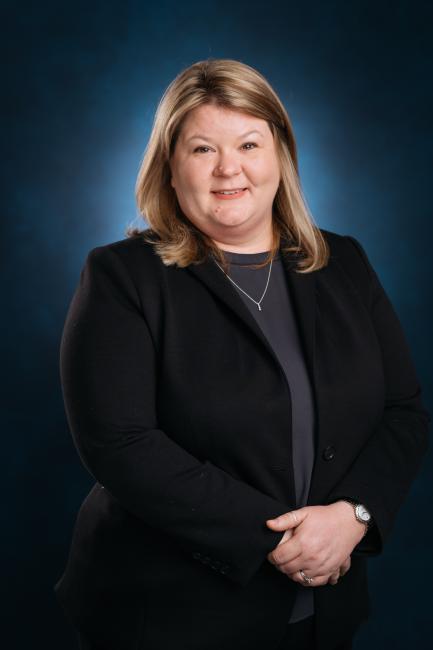 Steve Leonard, Ph.D., MBA, FACHE, President/CEO of TidalHealth today announced that Angela (Angie) Brittingham, MSN, RN, CEN, CPEN, NEA-BC, CPHQ, has been named as the health system's next Chief Nursing Executive (CNE). Brittingham was selected after the completion of a national search following the departure of Dr. Sarah Arnett last year.
Brittingham, who began her career at TidalHealth Peninsula Regional in 2000 as a Certified Nursing Assistant on the Mother/Baby Unit, transitions to the Executive Team from her most recent position as TidalHealth's Senior Director of Emergency and Trauma Services. Previously, she has served in leadership roles as the Director of Emergency and Trauma Services, Clinical Manager of Pediatrics, Emergency Charge Nurse/Supervisor and a Staff Nurse on both the Mother/Baby Unit and in the Emergency/Trauma Center.
In her new role, Brittingham leads the professional practice of nursing across the health system, including at the Salisbury hospital, at the 99-bed TidalHealth Nanticoke hospital in Seaford, Del and at the Chesapeake Cove Assisted Living and Tawes Nursing Home, both located in Crisfield, Md. 
"Angie brings a vision for nursing excellence, both from the patient experience as well as the nurse/care team experience," said Leonard. "She is frequently complimented by her employees for her exceptional communication and clinical skills and her overall leadership qualities. We look forward to the continued growth and development of our nursing care team with Angie as our CNE, and also thank Dr. Kathryn Fiddler who has done an exceptional job leading Patient Care Services on an interim basis for the past year." 
Brittingham is a Doctor of Nursing Practice (DNP) candidate with an anticipated graduation in December from the University of Alabama. She holds a Master of Science (MSN) degree in Nursing from Capella University, and a Bachelor in Nursing (BSN) from Chamberlain University.
She is the recipient of numerous certifications and affiliations including the Emergency Nurses Association, the American Organization for Nursing Leadership, Certified Professional in Healthcare Quality and Nurse Executive, Advanced Certification.
Her doctoral project was recently accepted to be presented at the National Emergency Nurses Association Conference this September.
A resident of Salisbury since the age of three, Brittingham is married with a 24-year-old son.