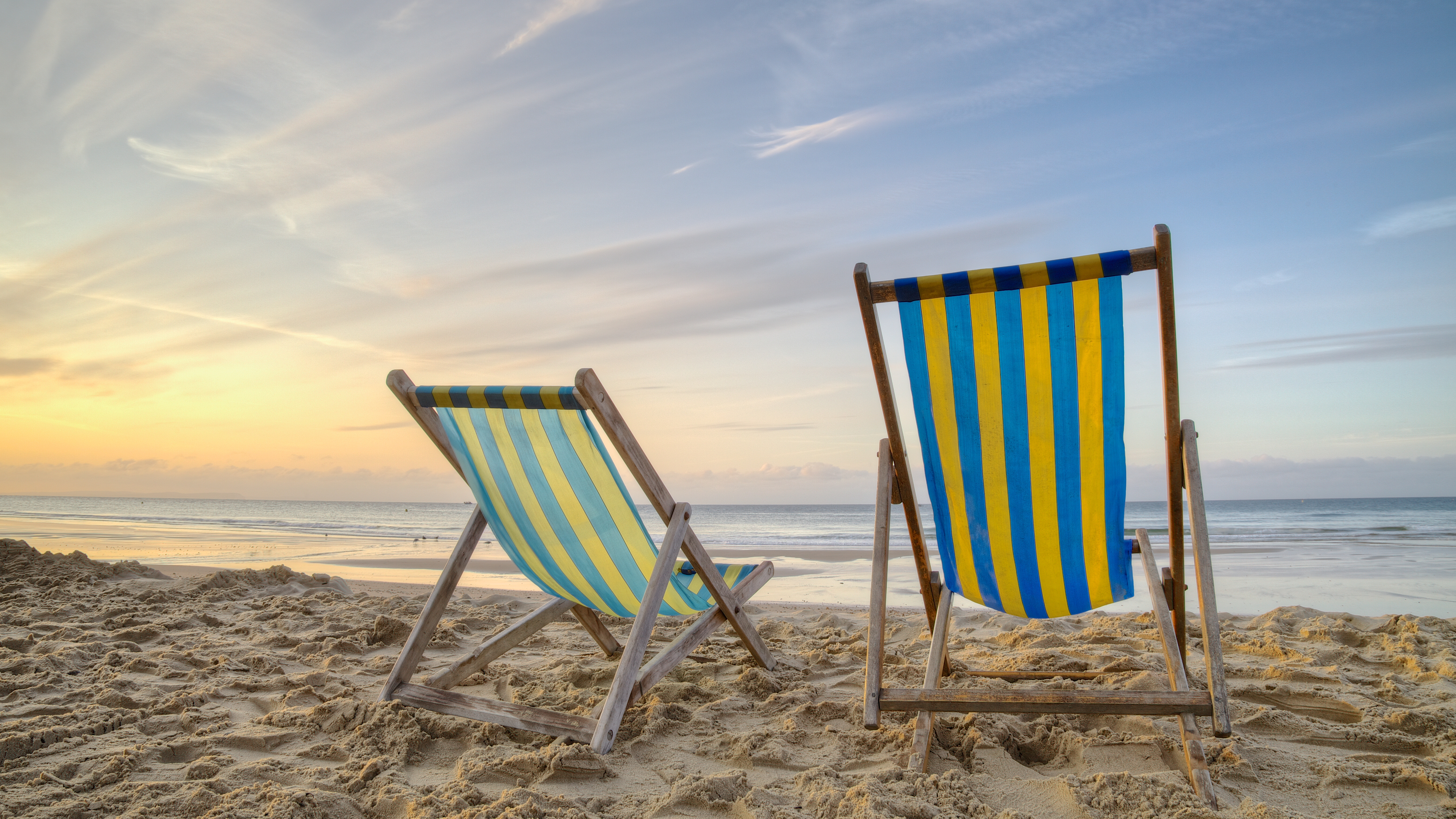 On Delmarva you're never far from a beach, waterway or golf course. No matter what you like to do in your free time, relocating won't stand in your way.
You're just a short drive from the metropolitan areas of Balitmore, Philadelphia and Washington, D.C. — close enough to enjoy the culture, but far enough away to enjoy the peaceful setting of the Shore.
Ask any local and you'll get pretty near the same answer every time. People here love — and not necessarily in this order — the beach, the seafood, the region's history and the friendly folks who make you feel at home.
Here are some of the popular activities:
Enjoy the Beach

Ocean City, founded in 1875, bills itself as the "East Coast's No. 1 Family Resort" and features 10 miles of free, white sandy beaches. You can shop the outlets and small businesses, jet ski, kayak or fish on both the Atlantic and Assawoman Bay, play golf on 17 nearby championship courses, or stroll a world-famous boardwalk with hundreds of stores, gift and T-shirt shops, restaurants and amusement rides. Quick tip, whatever you do, don't pass up the Thrasher's Fries with vinegar (and don't even think about asking for ketchup!).
Visit Assateague Island
Love the beach just at a slower, more relaxed pace? Try the Assateague Island National Seashore, just south and across the inlet from Ocean City. Assateague is an undeveloped barrier island most famous for its herd of wild ponies that roam the island like their ancestors have since the 17th century. With its wind-swept dunes and sea grasses, it's as far east in the state as you can go, and at its most unspoiled.
Sample the cuisine
If the quickest way to a man's heart is through his stomach, then the fastest way to fall in love with the Shore is through its abundant seafood. The ocean and bay provide unlimited fishing, crabbing and clamming opportunities, but it's the Maryland Blue Crab that is the staple for this region.
All across the Eastern Shore — from bayside or seaside mom-and-pop eateries to the bigger restaurants and crab houses — you can't go wrong. For a real taste of the Eastern Shore, try the all-you-can-eat crab deal at the Red Roost in Quantico, Md. This local favorite is situated, in of all places, in an old converted chicken coop. It's a little tough to find, but worth the effort and best experienced "up to your elbows" in Old Bay seasoning.
On the subject of chicken, it also rules the roost. Perdue Farms is headquartered in Salisbury, and they and a number of other companies contract with local growers to rank the Eastern Shore as one of the nation's top broiler producing areas. In the summer, the locally grown, fresh-from-the-garden fruits and vegetables available at any of the hundreds of roadside stands is always a treat.
Watch a baseball game
You can experience birds of a different feather on Maryland's Eastern Shore. The Delmarva Shorebirds, the Class A South Atlantic League affiliate of the Baltimore Orioles, play their home baseball games in Salisbury.
Connect with nature
The Ward Museum of Wildfowl Art is also located in Salisbury and dedicated to intricate and delicate talent of wildfowl carving and shore themed artwork.The Salisbury Zoo has also been voted one of the Best Small Zoos in America, and mainly houses species native to North America, South America and Australia.
Enjoy a concert
In the summertime, visit one of the local bandstands (Bethany Beach and Rehoboth Beach) and enjoy the ocean air and music at this waterfront venue. Ocean City also offers Sundaes in the Park and The Freeman Arts Pavilion, located in Fenwick Island, is also an entertainment destination, offering diverse programming in the genres of dance, live music, theater and children's programming.
For larger acts, Merriweather Post Pavilion in Columbia, Md., and Rams Head in Annapolis and Baltimore, Md., are only a short drive away.
Appreciate Art
Those who come to the Maryland-Delaware coast will not only appreciate the art that is found in the landscape of the Maryland-Delaware coast, but also in the many events geared toward those with a creative eye.
Each year, hundreds of artists gather at Spring Fest and Sunfest in Ocean City, and at the Seaside Craft Show in Bethany Beach, to sell their wares.
St. Michaels, just a short drive away, is also home to the Eastern Shore Sea Glass & Coastal Arts Festival, which features more than 80 artisans who exhibit and sell sea glass-related jewelry, home décor, art and more.
Explore the region
Still, some of the greatest times you'll ever have on Maryland's Eastern Shore are those weekends when you pack up the car and just explore. There are terrific little (and not so little) towns dotting the map with wonderful downtowns and attractions.
Don't miss is the quaint waterfront village of St. Michaels in Talbot County, and while you are in the neighborhood visit Tilghman Island, Easton, or Oxford. All are nearby and splendid. In Cambridge, you can spend a day at the Blackwater National Wildlife Refuge or catch an outdoor concert along the Choptank River at Sailwinds Park. If you choose, you can navigate the same stretch of water aboard an old-fashioned paddle boat departing from the Suicide Bridge Restaurant in Secretary, Md.
History buffs will want to visit the birthplace of Harriet Tubman, also in Cambridge, and learn more about this remarkable woman and her Underground Railroad to Freedom. Learn what led to the demise of historic Furnace Town outside Snow Hill or step back in time at Pemberton Hall in Salisbury or the Teakle Mansion in Princess Anne, both living museum homes dating back to the late 18th and early 19th centuries.
It is the Eastern Shore "toes-in-the-sand" approach to enjoying life that has prompted many in the medical profession to put down some exceptionally long reaching roots here.
---
For Physicians
Join Our Award-Winning Team
Create your ideal practice in a professionally managed, multi-specialty group where providers enjoy a sense of family and connection with their colleagues.
Search Physician and Provider Positions
To speak with a member of our recruitment team, please email [email protected].