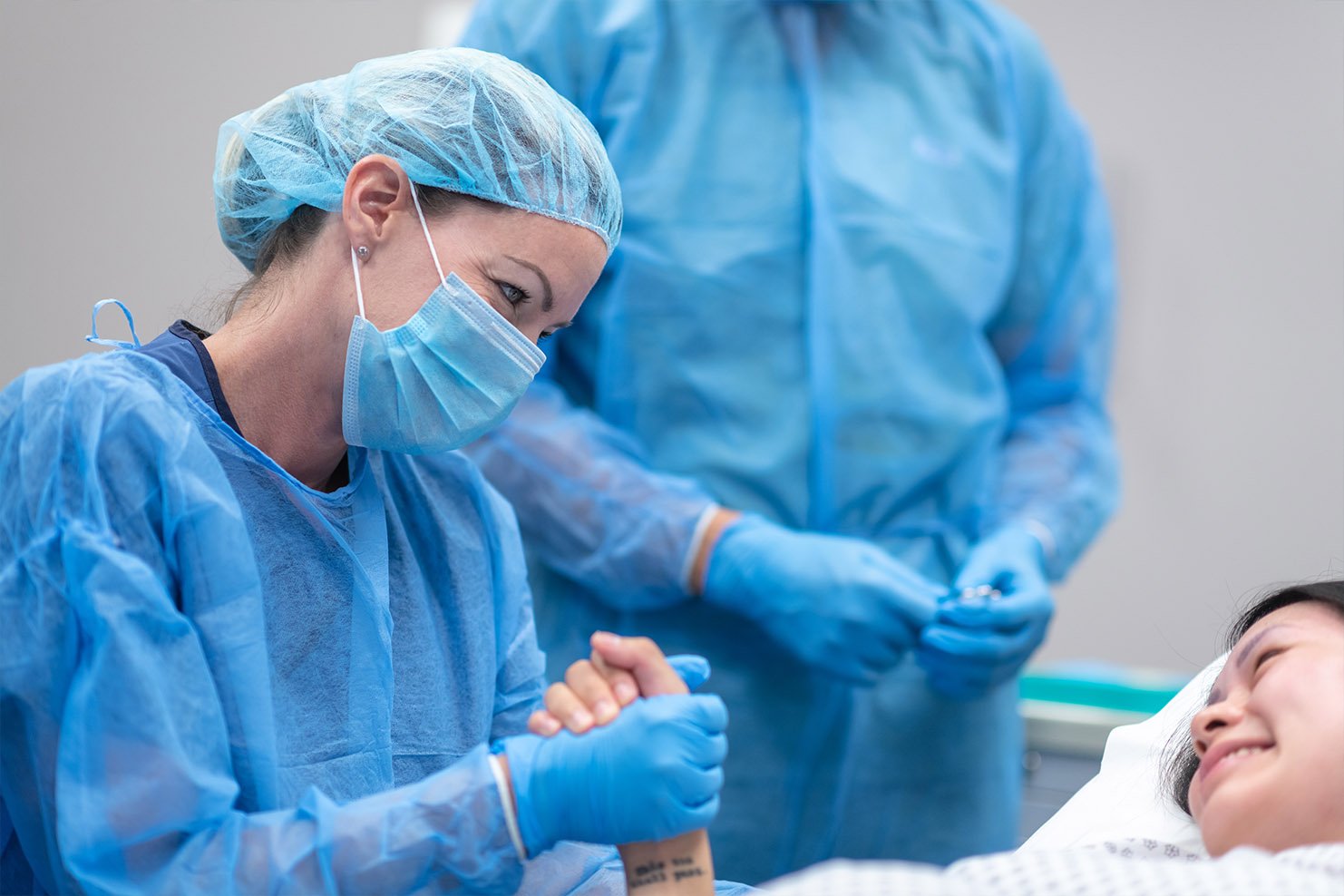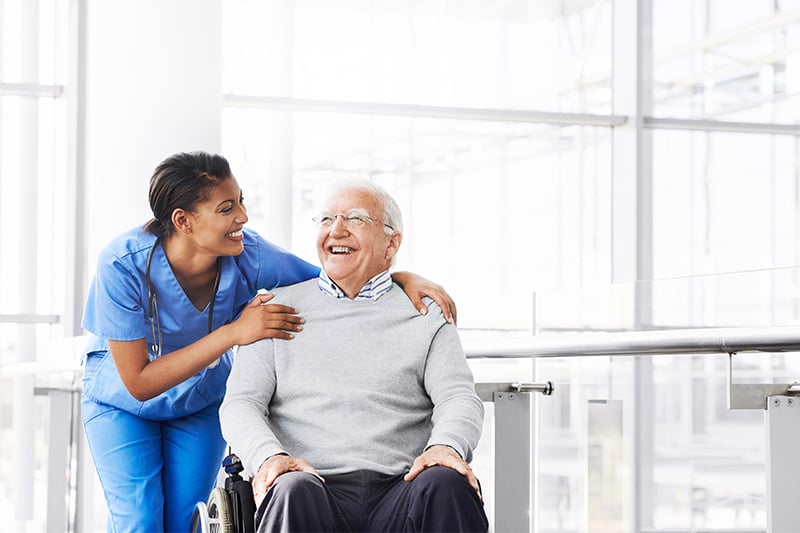 Overview
When traumatic injuries to the brain or spine occur, or when complex neurological conditions like intracranial bleeding or seizures affect people in our community, our staff of highly-trained neurosurgical specialists offer timely, crucial care.

Our multidisciplinary team includes experts in neurosurgery, emergency services, oncology, diagnostic imaging and surgery so that every care option is available in life-threatening events. Custom-equipped operating suites and our skilled support staff mean everything is on hand to achieve best outcomes.

---
Amyotrophic Lateral Sclerosis (ALS) Services
ALS, commonly known as Lou Gehrig's disease, is a progressive neuromuscular illness. It affects cells in the spinal cord and brain which are vital to keep muscles moving. Over time, the disease results in muscle weakness and paralysis. 
ALS Clinic
TidalHealth's ALS clinic meets the needs of people living with this debilitating disease and gives them access to a multidisciplinary healthcare team including:

Neurologists  
Pulmonologists 
Pulmonary diagnostic services coordinators 
Dieticians
Physical therapists 
Occupational therapists 
Speech therapists 
Nurse navigators 
Social workers and chaplains. 
We coordinate patient appointments so specialists and therapists are seen in one visit, rather than multiple clinic visits. We also wrap support services into each patient's care plan. 

For more information or to schedule an appointment with the clinic, call 410-543-7700.
ALS Support Group
A support group is held monthly at TidalHealth Peninsula Regional for people with ALS and their caregivers. For more information and dates, call 410-912-2889.
---
Stroke Care Services
A stroke is when the blood supply to a part of the brain is cut off by a blockage or bursting of a blood vessel. When this happens, the affected brain cells start to die from a lack of oxygen and nutrients. The effects of a stroke depend on which part of the brain is damaged and how big of an area is injured. This damage can prevent a person's brain from doing its job or specific functions.
TidalHealth Peninsula Regional Stroke Center
Our Stroke Center earned a distinction of excellence in stroke care from The Joint Commission (TJC). We are proud to be the first hospital or medical center on Delmarva, and one of only 17 in the state of Maryland, honored with this gold standard.

According to TJC, this certification sets TidalHealth Peninsula Regional apart by demonstrating approaches to stroke care that:
Support TidalHealth's self-management activities
Use a standardized method of care delivery based on clinical guidelines or evidence-based practices
Tailor treatment and intervention to individual needs
Promote the flow of information across settings and providers, while protecting patients' rights, security and privacy
Analyze and use data to continually improve treatment plans
Evaluate ways to improve performance and clinical practice to improve patient care
Achieving Joint Commission Certification for our Primary Stroke Center signifies that TidalHealth Peninsula Regional services has critical elements for long-term success in improving patient outcomes.

For more information about TidalHealth Peninsula Regional's Stroke Center, call 410-912-7961.
Stroke Support Group
A support group is held monthly at TidalHealth Peninsula Regional for stroke survivors and their caregivers. For more information and dates, call 410-912-7961
TidalHealth Nanticoke Stroke Center
TidalHealth Nanticoke is Joint Commission (TJC) certified as a Primary Stroke Center (PSC). We provide inpatient services to anyone suffering a stroke or showing stroke-like symptoms. 

Our services cover all aspects of care from emergency attention through to the discharge process and include:

A 24/7 acute stroke team: physicians, nurses, and technicians experienced in treating strokes team up in an emergency for anyone with stroke symptoms
Emergency Department staff experienced in diagnosing and treating stroke patients including communication with emergency medical responders in the field
Emergency medical responders who work together with Tidal Health Nanticoke to ensure early communication of potential stroke victims
Emergency Department physicians qualified to administer t-PA, a "clot busting" medication, to appropriate stroke victims
written protocols and electronic ordering systems to speed up the diagnosis and treatment of stroke
24/7 neuro-imaging services to quickly determine if a patient has a potential ischemic or hemorrhagic stroke
24/7 Laboratory services
Available cardiac imaging, such as echocardiograms
Quality metrics to monitor performance and improve our stroke program including use of a national registry (Get-With-The-Guidelines) as an important analysis tool
Continuing education for physicians and staff who help stroke victims during all phases of their care from emergency to discharge
Regular community education to spread stroke warning sign info, benefits of early intervention, risk factors and prevention
For patients needing specialized services like clot retrieval, we are partnered with a Comprehensive Stroke Center. We coordinate and safely transfer patients who need specialized care or procedures.
Stroke Support Group
A support group is held monthly at TidalHealth Nanticoke for stroke survivors and their caregivers. For more information and dates, call 302-536-5299.

---
Stroke Care Tips
If someone is showing signs of a stroke, call 911 immediately. Seconds save brain cells and more time means more treatment options for them.

Remember the phrase BE FAST to help spot symptoms of a stroke.

B - Balance: is there a sudden loss of balance or coordination?
E - Eyes: is there sudden blurred or double vision or sudden, persistent vision trouble?
F - Face: ask the person to smile. Does one side of the face droop?
A - Arms: ask the person to raise both arms. Does one arm drift downward?
S - Speech: ask the person to repeat a simple phrase. Is their speech slurred or strange?
T - Time: if you see any of these symptoms, call 911 immediately.

---
Types of Strokes
Hemorrhagic Stroke
This type of stroke is less common, seen in about 15% of all strokes. Hemorrhagic strokes occur when a brain aneurysm bursts or a weakened blood vessel leaks. The blood spills into or around the brain creating swelling and pressure, damaging the cells and tissue of the brain. This type of stroke is responsible for 40% of all stroke deaths.

Ischemic Stroke
This type of stroke is the more common type of stroke. It happens when a blood vessel in the brain is blocked. This causes blood not to reach that part of the brain and the cells die. Multiple risk factors like high blood pressure, diabetes, smoking, and lifestyle choices make a person more disposed to a potential stroke.

Transient Ischemic Attack (TIA)
This type of stroke occurs when blood flow to part of the brain stops for a short period of time. The symptoms mimic a stroke but usually last less than 24 hours. Though TIAs do not usually cause permanent damage, they warn that a stroke is possible in the near future. TIA symptoms should not be ignored.

---
Neurosurgery Services
TidalHealth Neurosurgery
We are home to a hybrid operating room, the first of its kind in Maryland. State-of-the-art equipment lets surgeons use advanced medical imaging to take scans during minimally invasive neurosurgery procedures. Not only are procedures performed with a needle puncture, but patients typically enjoy shorter hospital stays, faster recoveries and better outcomes.

Before the hybrid operating room opened, patients were forced to travel hours away to metropolitan hospitals for treatment. Now, patients don't have to leave the Shore. It's convenient and it saves lives.

If you have problems in the brain, neck, low back or carpal tunnel, call 410-912-6330 to make an appointment. Referrals are not necessary.