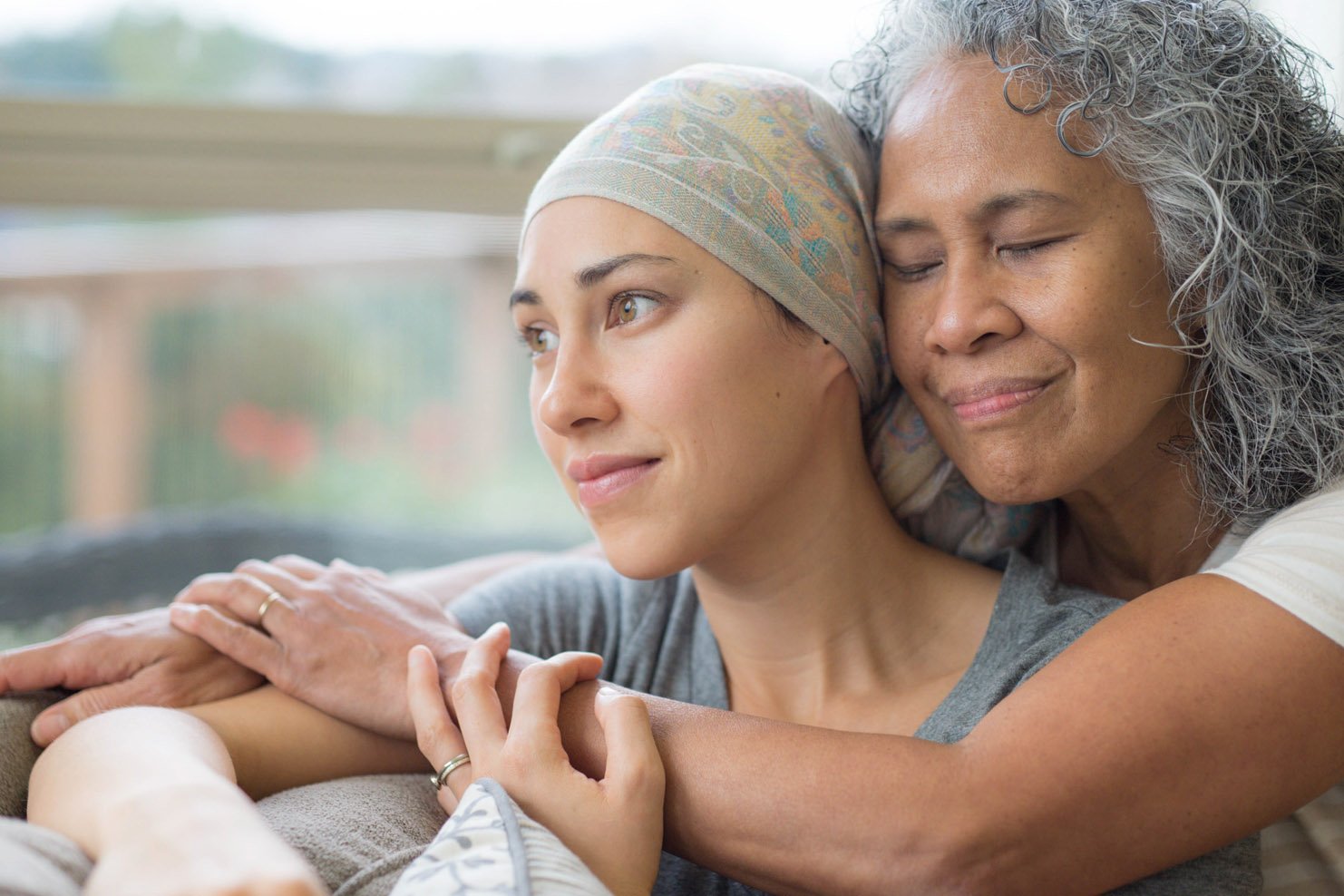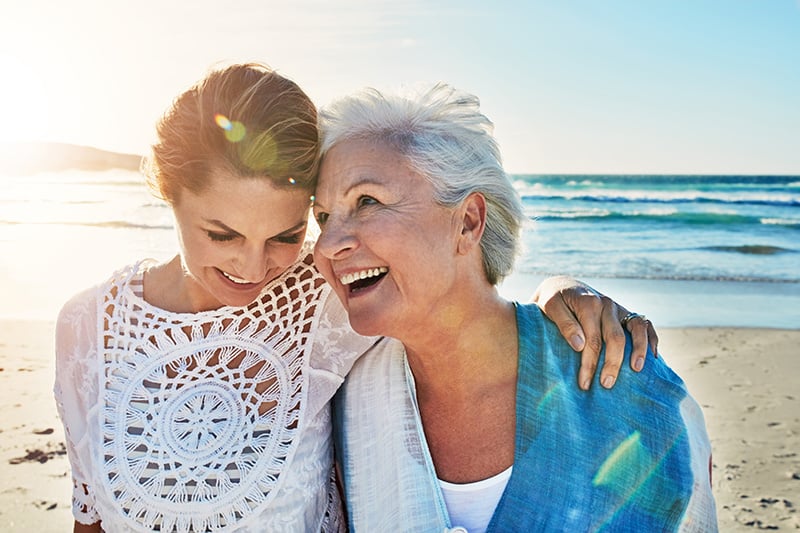 Overview
When you are diagnosed with cancer, being close to home matters. Less travel means less stress and better outcomes. 
Our cancer diagnostic and treatment options include medical and radiation oncology services. A multidisciplinary team approach brings all specialists to the table to create treatment plans designed for each patient. From initial diagnosis through ongoing follow-up our specialists provide comprehensive and compassionate cancer treatment.
Click here to learn more about specific cancer types and treatment options.
---
"You can't get any better than these guys. There's no reason to cross the bridge for care."

Thomas Holochwost, Cancer Survivor
"Everyone has been so positive. I can't imagine going anywhere else."

Margaret Price, Cancer Survivor
"You have so many doctors working for you. They're like family; they laugh with you, they cry with you."

Joan Bartels, Cancer Survivor
---
---
Awards & Recognition
The TidalHealth Richard A. Henson Cancer Institute has been accredited by the American College of Surgeons as a comprehensive community cancer center since 1970. 
The TidalHealth Allen Cancer Center holds Accreditation from the American College of Surgeons Commission on Cancer and is a member of the Association of Community Cancer Centers.
---
Annual Cancer Report 
---
Surgery
Surgery is often the first treatment step for people with cancer. TidalHealth's surgeons have a "patient first" philosophy that is combined with clinical excellence and a commitment to innovation. 
TidalHealth's Richard A. Henson Cancer Institute not only offers minimally invasive surgery, but also offers robotic surgery performed with the daVinci Surgical Robot. 
---
Radiation Oncology 
Also called radiotherapy or radiation therapy, radiation oncology uses high energy rays of radiation to stop cancer cells from dividing or growing. Radiation can be used on different types of cancer and the intensity or dose of radiation varies by patient.
Radiation oncologists are doctors that use radiation to treat cancer. Radiation oncologists work with a patient's cancer care team, including medical oncologists, to recommend treatment and develop a patient's care plan. 
Our caring team of providers ensure that patients have a comfortable and calm experience during treatment. Patients and their families also have access to a nurse navigator and a care coordinator to guide them through the healthcare system and help finding support services. 
TidalHealth radiation oncology services feature the latest technology, including Intensity-modulated Radiation Therapy (IMRT) at TidalHealth Allen Cancer Center and the TrueBeam System at TidalHealth Richard A. Henson Cancer Institute. This advanced technology is designed to address a range of clinical cases. The TrueBeam system uses the latest treatment techniques, including SBRT, SRS, RapidArc® and Gated RapidArc®. We are among the first centers in the United States to offer this technology. 
---
Medical Oncology
Medical oncology is a branch of medicine that treats cancer, often with drugs by killing or slowing the growth of the cancer. Medical oncologists are doctors that help patients understand their diagnosis. They recommend treatment options and guide the care of cancer patients. They work with other specialists to develop personal plans of care and help manage pain and discomfort.
TidalHealth's cancer team includes oncologists, hematologists and internists who provide care for all types of cancer as well as hematological (blood) disorders. Medical oncology treatment options include chemotherapy, biotherapy, and immunotherapy. The center provides infusion services and transfusion services based on a patient's individualized treatment plan
Infusion treatments are given in a calm and healing environment. Refreshments, private televisions and seating for guests make time in treatment as comfortable as possible.
---
Clinical Trials 
Access to clinical trials is a benefit for patients and their families being treated at TidalHealth. It offers a chance to try the latest treatment and technology. Clinical trial nurses discuss cancer prevention, treatment, quality of life and survivorship with patients.
TidalHealth Peninsula Regional is one of three hospitals in Maryland — and the only Eastern Shore hospital — accepted into the elite Johns Hopkins Clinical Research Network. We also participate in National Cancer Institute and pharmaceutical-sponsored studies. 
Learn more by visiting our TidalHealth Richard A. Henson Research Institute page. 
---
Diagnosis 
The first step in your cancer journey is diagnosis, and it's important to ensure that diagnosis is as quick and accurate as possible.
Step One: Radiology
Radiological images are critical to cancer diagnosis, such as mammograms or CT scans that may find suspicious spots. Doctors trained in reading these images, called radiologists, are an important part of the process.
Step Two: Biopsy
When a routine screening or a doctor's physical exam has found an area of concern, the next step is usually a biopsy. A biopsy is a sample of the tissue your doctor suspects may be cancerous; a pathologist will look at the tissue under a microscope and examine to find out whether the cells are cancerous or not.
There are many types of biopsies; they may be performed by a surgeon or other specialist. In the case of a colonoscopy, the biopsy may be performed at the same time as the screening if your gastroenterologist sees a growth that needs examination. Needle biopsies, which are used to get a sample of tissue from inside your body, will be performed using CT scans or ultrasounds at the same time, so doctors can make sure they are sampling the right spot.
Some of the procedures that we offer to diagnose and stage cancer include:
CT Scan
A computed tomography (CT) scan uses X-rays to make detailed pictures of structures inside the body.
Spiral CT Scan
Creates more detailed pictures and may be better at finding small abnormal areas inside the body. It may be used to help diagnose disease, plan treatment, or find out how well treatment is working.
MRI
Magnetic Resonance Imaging (MRI) is a test that uses a magnetic field and pulses of radio wave energy to make pictures of organs and structures that are inside the body.
Ultrasound
Also called sonography, it uses sound waves to develop ultrasound images of what's going on inside the body. An instrument called a transducer emits high-frequency sound, inaudible to human ears, and then records echoes as the sound waves bounce back. This helps determine the size, shape and consistency of soft tissues and organs.
Bronchoscopy
Allows a doctor to view a patient's throat, larynx, trachea and lower airways and remove small samples of tissue if necessary.
Endoscopic Ultrasound Guided Fine Needle Aspiration
In this type of biopsy procedure, a thin needle is inserted into an area of abnormal appearing tissue or body fluid. As with other types of biopsies, the sample collected during fine needle aspiration can help make a diagnosis or rule out conditions such as cancer.
Mediastinoscopy
This surgery looks at the inside of the upper chest between and in front of the lungs.
Electromagnetic Navigation Bronchoscopy
Using technology similar to a GPS, this bronchoscopic technique promises accurate navigation to peripheral pulmonary target lesions.
Stereotactic (Non-Surgical) Breast Biopsies
Doctors use X-ray to guide a needle to the biopsy site to remove samples of breast tissue.
Ultrasound Guided (Non-Surgical) Breast Biopsies
Using ultrasound as a guide for correct placement, a needle is placed into the potential trouble spot in the breast tissue and samples are taken through the needle.
Sentinel Node Location For Biopsy
A surgery that removes lymph node tissue to look for cancer and determine if a known cancer has spread from its original site.
---
Programs, Resources and Support
We offer many support programs to help during your cancer journey. This includes support groups, counseling, education and social activities for people and their families dealing with a cancer diagnosis. All are free of charge by licensed specialists. 
There are also a number of online and community resources available to support you along the way.
Fittings by Michele
Fittings by Michele, a Women's Wellness Boutique, serves women's special healthcare and personal care needs by offering the newest, most innovative products and services available. 
TidalHealth Richard A. Henson Cancer Institute partners with Fittings by Michele to offer these specialized services locally. It includes services and products needed following chemotherapy, radiation, mastectomy, lumpectomy, biopsy, reconstruction, and implant removal surgeries. It also offers compression garments for vascular disorders, burns and other edema-related disorders. 
For more information, call 410-543-7012. To schedule an appointment, call 410-255-0800.
Palliative Care
Focusing on the relief of pain, symptoms, and stress, improves the lives of patients and families facing serious illness. Whatever the diagnosis, our goal in palliative care is to help people live comfortably and to provide the best possible quality of life for everyone involved.
For more information about palliative care, visit our Palliative Care page.
TidalHealth Richard A. Henson Cancer Institute Programs
Support Groups
Survivor/Patient/Caregiver Support Group
Head and Neck Cancer Group
Prostate cancer Support Group
Free Counseling Sessions
Social Activities
Lunch Bunch
Stitch Therapy
Annual Christmas Party
National Cancer Survivor Day Celebration
Healthy Living for Cancer Patients and Survivors
Tai Chi
Healing Seated Yoga
Exercise Program
Healthy Cooking Classes
MAC Inc., Salisbury

909 Progress Drive
Salisbury, MD 21804
410-543-7209
TidalHealth Richard A. Henson Cancer Institute
11105 Cathage Road
Berlin, MD 21811
410-912-6939